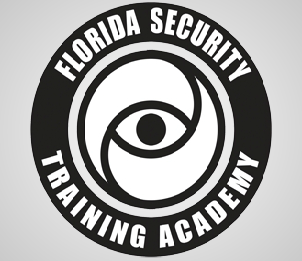 Florida Security Training Academy is a licensed Security Training School that provides Unarmed and Armed Security Officer's training programs leading to licensure with the Department of Agriculture and Consumer Services, the state regulating agency for the Private Security industry. Through quality training and research, Florida Security Training Academy is committed to provide trainees with opportunities to develop the knowledge, understanding, and skills necessary for a successful career within the security market. We offer courses to fulfill your Class D License and Class G License requirements.
At our security school, you will not only learn classroom theory, but also gain valuable knowledge through the experience of selected instructors, whose background experience exceed the minimal requirements established by the accrediting and licensing departments. Florida Security Training Academy maintains its curriculum to the highest quality standards established by the State of Florida. This ensures that our trainees receive the best possible education and training. It also continuously monitors trends in the security workforce to ensure the training you receive is in high demand. We deliver a training-focused curriculum reviewed by current and former professionals in the industry.
Florida Security Training Academy not only offers short, direct and specific training programs that prepare candidates to enter their chosen security field upon completion and licensure, but additional programs that other candidates utilize as a stepping-stone to further possibilities in their careers. Other students are public or private persons who attend our advanced training programs for personal gain.

Finally, it is the philosophy of Florida Security Training Academy that no candidate shall be denied access to any program, be excluded from any training, be denied the benefits of training, or be subjected to discrimination in any activity because of race, creed, color, handicap, national origin, sex, age, political affiliation, sexual orientation, marital status or religious belief.
Call Today!
We'll be happy to answer any questions you have.